UTEC NEWS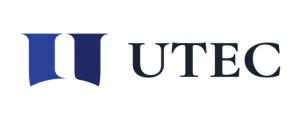 Since its establishment in 2004, UTEC (The University of Tokyo Edge Capital Partners) has engaged in investing and supporting technology startups that create new industries to solve global issues of humankind, by bringing together capital, talent, and knowledge; around science and technology. To date, UTEC manages assets totaling 85 billion yen. This includes the new fund announced in May 2021, which stands as the largest fund in Japan dedicated to investments in the fields of science and technology.
(Release:
https://www.ut-ec.co.jp/english/news/utec_news/utec5
)
UTEC has invested in over 150 science and technology startups. Of these, 20 have gone public, and another 20 have achieved M&A or other exits. Representative success stories include companies that UTEC has supported from their seed or early stages.
PeptiDream, Inc.
A drug discovery platform company that leverages fundamental technologies developed by Professor Hiroaki Suga of the University of Tokyo, focused on the translation, synthesis, modification, and screening of peptides. We have supported this company since its foundation. It was listed on the Tokyo Stock Exchange (TSE) Mothers in June 2013 and then advanced to the TSE First Section in December 2015.
Finatext Holdings, Inc.
A provider of fintech solutions to the financial sector and other industries, leveraging advanced digital technology and data analysis capabilities. UTEC began its support for the company during its Series A round in 2015. Subsequently, the company was listed on the Tokyo Stock Exchange (TSE) Mothers in December 2021.
Microwave Chemical Co., Ltd
The company specializes in manufacturing and selling products that capitalize on microwave chemical processes. It was co-founded by Iwao Yoshino, who was formerly with Mitsui & Co. and Tsukahara, utilizing the research results of Associate Professor Yasunori Tsukahara of Osaka University. UTEC has been an ardent supporter of the company from its early stages, participating in every financial round up to Series C. The company made its debut on the TSE Growth Market in June 2022.
OriCiro Genomics, Inc.
Founded in December 2018, the company was established to bring to market a cell-free DNA synthesis technology pioneered by Professor Masayuki Suetsugu of Rikkyo University. From its inception, UTEC recognized the potential of this innovation and spearheaded the startup's evolution and commercialization journey, including the assembly of a robust management team. In February 2023, the company entered into an acquisition agreement with Moderna, Inc., a trailblazer in mRNA vaccine development.
UTEC is seeking participants for our student internship program. We look forward to receiving applications from individuals who are passionate about incubating scientific and technological startups and are willing to take on the challenge of making a difference together with us.
◆ Program Overview
In this intensive 5-week program, you will attend lectures given by our venture capitalists and engage in On-the-Job Training (OJT). This includes exploring advanced science and technology that could lead to potential portfolio companies or businesses, conducting market and industry research, shortlisting potential investment targets, and supporting the growth of existing portfolio companies. Additionally, you will participate in an investment proposal project. Through this internship, you will gain a comprehensive overview of the role of a venture capitalist, who provides multifaceted support including strategic, scientific/technological, financial, legal, and intellectual property insights.
◆Outline of Application
Five weeks, starting in early February 2024
◆Entry Qualifications
Applicants must be currently enrolled in a four-year university (Bachelor's) or graduate program (Master's), either in Japan or internationally, at the time of application. We encourage applications from those who are internationally minded, ambitious, and have a commitment to the liberal arts and sciences. Students of any academic year, major, or nationality are welcome to apply.
◆Screening Process
Interviews, which will be conducted online in principle, will be held by our venture capitalists for candidates who have successfully passed the resume screening. Please ensure you are available during the below-mentioned interview schedule until Wednesday, December 20, by which time we will inform you of the outcome of the resume screening. While there are a limited number of interview slots available based on the number of applicants, these will be assigned on a first-come, first-served basis.
Interview schedule: January 11, 2024: 9:00 a.m. - 12:00 p.m. and 4:00 p.m. - 7:00 p.m.
◆Preferred Skills
Research skills for analyzing cutting-edge industry trends and identifying trending companies within biotechnology, engineering, chemistry, IT/AI/ML, and related fields. This includes the ability to analyze technology trends through literature searches using databases such as Web of Science and PubMed, as well as conducting research into alliances, licensing, development, regulatory trends, and market size estimates using market reports and aggregate websites.
◆Application Deadline
Saturday, December 2, 2023 at noon (Japan Time)
◆Compensation
1,500 yen per hour Transportation and other necessary expenses will be provided.
◆Work Location
Tokyo office: either ① or ②
① 3F, South Research Building, University of Tokyo, 7-3-1 Hongo, Bunkyo-ku, Tokyo
② Azabudai Hills Garden Plaza B 5F, 5-9-1 Toranomon, Minato-ku, Tokyo
*Depending on the project's involvement, applicants may need to work at the current investment portfolio location or potential investment sites. This arrangement is negotiable.
◆How to apply
Please fill out the required information on
the application website
.
We will contact you with the results of the resume screening on December 20, 2023.