UTEC NEWS
UTEC Announces New Over ¥30 Billion Fund, Largest in Japan's Science & Tech VC Fields to Accelerate Support for Startups Targeting Global Market and Solving Issues of Humankind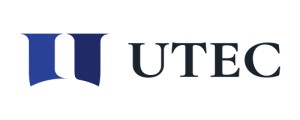 On May 7, 2021, The University of Tokyo Edge Capital Partners Co., Ltd. (UTEC) launched UTEC 5 Limited Partnership (UTEC 5) and closed its first round. UTEC 5 is expected to exceed 30 billion yen in total by June 2021, making it the largest venture capital fund in Japan in science and technology fields as of today. The aggregated amount of assets under management (AUM) from UTEC 1 to UTEC 5 amounts to approximately 85 billion yen.
Since its inception in 2004, UTEC has been investing in startups that aim to solve global issues of humankind by collaborating with entrepreneurs, scientists, and engineers, and has achieved successful results. By partnering with academia in Japan and abroad such as the University of Tokyo, UTEC has provided hands-on support to a wide range of startups from seed/early stages with strengths in science and technology. UTEC has invested in more than 110 startups, 13 of which have gone public and 12 of which have exited through M&A, etc. The total market cap of the 13 companies that have gone public tops 1.5 trillion yen (as of the end of 2020). As a pioneer in the field of VCHR (Venture Capital Human Resources) in Japan as well, UTEC has not only provided funds, but has also helped portfolio companies build professional management teams and implement their organizational growth strategies. By tapping into its talent pool "Startup Opportunity Club (SOC)," UTEC has supported the hiring of more than 100 professionals as co-founders and executives and has excelled the growth of portfolio companies from HR perspective too. Professional executives and managers with potentials to become CEOs, COOs, CFOs, etc., have been matched with business and scientific founders of startups that UTEC backs through such HR platform.
Based on UTEC's investment strategy of creating startups that target global markets and tackle issues of humankind, UTEC 5 further aims to create innovative and large-scale startups and to scale up funds available for investment so that promising startups can be funded from seed/early stages to IPO/M&A in a more substantial and consistent manner. Moreover, "UTEC Founders Program" was launched on May 17, 2021, where UTEC accepts applications from a wider range of startups to provide equity and grant support in a timely manner. This program targets seed-stage science/technology startups and enables rapid decision-making so as to scale them up promptly. In addition, UTEC will strengthen HR support by expanding its HR resources and support menus with the aim of creating startups that can compete globally.
UTEC will continue to work with universities, research institutions, and investors in and out of Japan to support the creation and growth of startups capable of applying innovative science and technology on a global scale. Through such investment in startups, UTEC will contribute to solve global issues of humankind by bringing capital, talent, and knowledge in various industries, academia, countries, and regions.
▼ About UTEC 5 Limited Partnership
Total fund size: over 30 billion yen
Establishment date: May 7, 2021
Duration: 10 years starting in 2021 (with the possibility of extension)