UTEC NEWS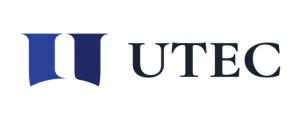 Since its establishment in 2004, UTEC (The University of Tokyo Edge Capital Partners) has engaged in investing and supporting technology startups that create new industries to solve global issues of humankind, by bringing together capital, talent, and knowledge; around science and technology. To date, UTEC manages assets totaling 85 billion yen. This includes the new fund announced in May 2021, which stands as the largest fund in Japan dedicated to investments in the fields of science and technology.
(Release:
https://www.ut-ec.co.jp/news/utec_news/utec5
)
UTEC has invested in over 150 science and technology startups. Of these, 20 have gone public, and another 20 have achieved M&A or other exits. Representative success stories include companies that UTEC has supported from their seed or early stages.
PeptiDream, Inc.
A drug discovery platform company that leverages fundamental technologies developed by Professor Hiroaki Suga of the University of Tokyo, focused on the translation, synthesis, modification, and screening of peptides. We have supported this company since its foundation. It was listed on the Tokyo Stock Exchange (TSE) Mothers in June 2013 and then advanced to the TSE First Section in December 2015.
Finatext Holdings, Inc.
A provider of fintech solutions to the financial sector and other industries, leveraging advanced digital technology and data analysis capabilities. UTEC began its support for the company during its Series A round in 2015. Subsequently, the company was listed on the Tokyo Stock Exchange (TSE) Mothers in December 2021.
Microwave Chemical Co., Ltd
The company specializes in manufacturing and selling products that capitalize on microwave chemical processes. It was co-founded by Iwao Yoshino, previously with Mitsui & Co., and Mr. Tsukahara, who employed the research findings of Associate Professor Yasunori Tsukahara from Osaka University. UTEC has been an ardent supporter of the company from its early stages, participating in every financial round up to Series C. The company made its debut on the TSE Growth Market in June 2022.
OriCiro Genomics, Inc.
Founded in December 2018, the company was established to bring to market a cell-free DNA synthesis technology pioneered by Professor Masayuki Suetsugu of Rikkyo University. From its infancy, UTEC recognized the potential of this innovation and spearheaded the startup's evolution and commercialization journey, including the assembly of a robust management team. In February 2023, the company entered into an acquisition agreement with Moderna, Inc., a trailblazer in mRNA vaccine development.
UTEC is actively seeking interns from International MBA and Ph.D. programs. We eagerly invite applications from individuals who are passionate about nurturing scientific and technological startups. If you are ready to embark on a transformative journey and bring about change alongside us, we encourage you to apply.
◆Positions/Number of Applicants
(1) Capitalist Intern: 1-2 people
Interns will collaborate closely with our team of capitalists to pinpoint exceptional science, technology, and businesses leveraging these innovations. Responsibilities include market and industry analysis, shortlisting potential investment candidates, and executing due diligence and other essential investment functions. This internship offers a holistic overview of a capitalist's role, encompassing support in strategic, scientific/technological, accounting, legal, and intellectual property dimensions.
(2) Platform/Portfolio Value-add Intern: a few people
*
Interns will have the opportunity to work alongside our capitalists to enhance the value of portfolio companies. They will be actively involved in areas such as accounting and finance, business development, global expansion strategies, financing guidance, public listing advisement, and mergers and acquisitions. In certain instances, interns might even work more closely and be more intricately involved with portfolio companies than the capitalists themselves.
*Note: The internship program operates independently of UTEC's primary capitalist recruitment. Upon successful completion of the internship, candidates can choose to apply for roles such as a UTEC Venture Partner (a specialist in portfolio company value enhancement) or as a potential CXO for one of our portfolio companies.
◆Period of Internship
8-10 weeks between May 2024~September 2024
*While scheduling alongside other internships can be negotiated, a commitment of at least 6 consecutive weeks is mandatory.
◆Target Participants
Eligible candidates are students enrolled in an overseas university's MBA program, a Ph.D. program, or another master's or doctoral program at an international graduate school, who anticipate graduating in 2025 at the time of application. We are eager to welcome globally-minded and ambitious students who have a passion for both the liberal arts and sciences. All students, irrespective of grade, major, or nationality, are encouraged to apply. Additionally, we welcome those interested in a Pre-MBA internship opportunity.
*Students dispatched from companies are not eligible unless they intend to change jobs after graduation.
*Target schools: Top-ranked schools in USA, Europe and Asia
◆Application Requirements
Essential requirements:. Candidates who aim to pursue a career as a Venture Capitalist (VC) or in startup management roles after graduating from graduate school (MBA, PhD, etc.)
Recommended Requirements Experience in startups, investment banks, general trading companies, consulting firms, etc.
◆Screening Process
Upon passing the initial document review, candidates will undergo several interviews with our capitalists, primarily conducted online. When applying, kindly attach not only your CV but also a cover letter. Within your cover letter, please provide a brief essay addressing the questions outlined below. Submissions in both Japanese and English are acceptable
(1) Capitalist Internship
Question 1: In your perspective, what is the societal role of Venture Capital firms, such as UTEC, that foster startups based on science and technology?
Question 2: Should you join UTEC, how do you envision embodying and fulfilling these roles in the capacity of a capitalist?
(2) Platform/Portfolio Value-add Internship
Question 3: From UTEC's investment portfolio, please identify one startup company that you're particularly interested in supporting towards its growth. Elaborate on your reasons for this selection and detail the specific areas or initiatives where you'd like to make an impact.
◆Application Deadline
Monday, November 13, 2023 noon (Japan time)
◆
Compensation
Compensation will be provided commensurate with the role.
*Travel and accommodation expenses will be subsidized, and any expenses related to work travel will be covered.
*Further details will be shared with successful applicants.
◆Work Location
Our Tokyo office: either ① or ②
① 3F, South Research Building, University of Tokyo, 7-3-1 Hongo, Bunkyo-ku, Tokyo
② Azabudai Hills Garden Plaza B 5F, 5-9-1 Toranomon, Minato-ku, Tokyo
*Depending on the project's involvement, applicants may need to work at the current investment portfolio location or potential investment sites. This arrangement is negotiable.
◆How to apply
Application website
https://share.hsforms.com/1-FcxUAJfQ_a6kKiixi7Nwwc3fla
Please apply by filling out the required information on the application website