UTEC NEWS
On April 4th, UTEC hosted a seminar on 'Technology Trends in Startups and Venture Capital' to 26 students from Erasmus University Rotterdam, one of the best universities in Europe.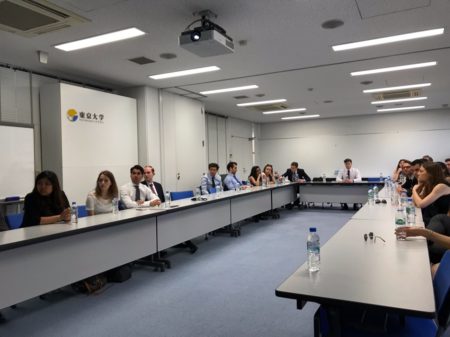 MSc in Finance Students from Erasmus University Rotterdam
One of UTEC's core missions is promoting entrepreneurship in top universities across the world. In this regard, UTEC held a seminar for 26 students from Erasmus University Rotterdam last week. The students were from the Rotterdam School of Management pursuing MSc in Finance. They were on a field trip to Japan to learn more about the technological, business and financial innovations coming out of Japan.
Speaking at the event, Noriaki Sakamoto, a Partner at UTEC pointed out that 20 years ago, 7 of the 10 largest public companies in the world (by market cap) were from Japan. However, the so-called Japan's Lost Decade flipped the situation. He further drew attention to the upward trend in the investment received by Japanese startups in the last few years and elucidated how Japanese startups, especially the ones driven by core science and technology, can catapult Japan back to the center stage.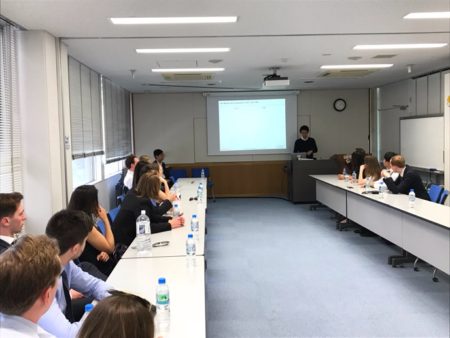 Noriaki Sakamoto, a Partner at UTEC
This was followed by a presentation on the top trends in technology and venture capital by Kiran Mysore, a Venture Partner at UTEC. He explained the power law dynamics that plays out in the VC industry where a few startup investments drive bulk of the returns of a given VC fund. A case in point is UTEC's portfolio PeptiDream, a peptide-based drug discovery startup that went public in 2013, and was a home-run investment for UTEC's first fund UTEC1.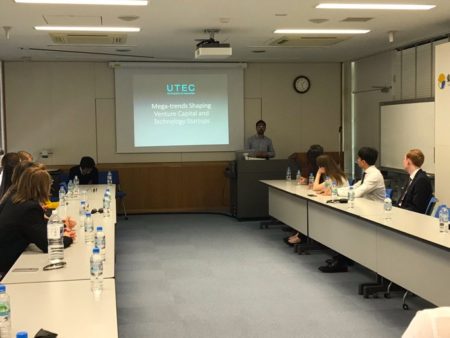 Kiran Mysore and Yuhi Katai from UTEC
The ensuing Q&A session had students posing several questions to UTEC team about startup valuations, exits, investment thesis, and technologies of the future. One of the students from Erasmus also explained the thriving startup ecosystem around Erasmus University, now totaling more than 500 startups.UTEC plans to host students from many more top Japanese and international universities in the future.