UTEC NEWS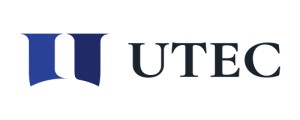 UTEC (The University of Tokyo Edge Capital Partners, Inc.) is a venture capital firm pioneering frontiers to solve global issues of humankind by bringing capital, talent and knowledge around science and technology. Since our inception in 2004, we have managed four funds with a total value of over 54 billion JPY ($510M). Our fifth fund of approximately $300 million was established in 2021.
We are the nation's leading science and technology venture capital firm, with a track record of 13 IPOs and 12 M&A transactions to date. UTEC is looking to recruit interns for the upcoming year. We are looking for students who are passionate about startups backed by deep-science and technology. We look forward to applications from all those who want to join our team and change the world for the better!
Internship Overview

Together with our capitalists, you will work to identify outstanding science and technology candidates for investment and the businesses that make use of them, analyze the market and industry, and make a list of potential investment targets. Through this internship, you will gain a bird's-eye view of the work of a capitalist who supports the company in every aspect of its operations, including strategy, science and technology, accounting, legal affairs, and intellectual property.
Time and Duration
5 weeks from late-February 2022. Part-time.
Eligibility
●Students  (Bachelor, Master, PhD)
●Language: English or Japanese
Interview Process

Based on the application below, shortlisted candidates will be invited to an online interview. The schedule for the interview is as follows. Please make sure to hold your calendar on the interview day as much as possible until 20th December (Monday), when we will notify you of your application results. Though there will be enough slots for all interviewees, the slots will be assigned on a first-come, first-served basis. Interview Dates: 11th January : 11 a.m. - 1 p.m. and 3 p.m. - 7 p.m.
Preferred Skills

Research skills in cutting-edge industry and technology trends and company searches in bio, engineering, chemistry, IT, etc. (technical trend analysis by searching articles using Web of Science, Pubmed, etc., market reports and various partnerships/licensees using aggregation sites, etc.) / development / regulatory trends, market size estimates, etc.)
Number of Interns

A few
Application Deadline

Noon on 10th December 2021
Compensation

1,500 JPY per hour, Transportation and other necessary expenses are reimbursed
Location

Interns will be working both at UTEC office and online. When necessary, you may be asked to work at offices of start-ups UTEC work with.
How to apply

Please apply from the form below. 
https://forms.gle/Aih53yUr5PokmxAaA 
The 1st round result will be announced on 20th December.