UTEC NEWS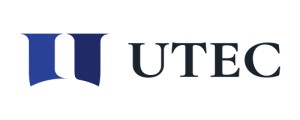 UTEC (The University of Tokyo Edge Capital / The University of Tokyo Edge Capital Partners) is a Venture Capital (VC) fund pioneering frontiers to solve global issues of humankind by bringing capital, talent and knowledge around science and technology. Since our inception in 2004, we have managed four funds with a total value of over 54 billion JPY.
UTEC is looking to recruit interns for the upcoming year. We are looking for students who are passionate about startups backed by deep-science and technology. We look forward to applications from all those who want to join our team and change the world for the better!
Overview of Internship Role

By working closely with professional Venture Capitalists (VC), you will be able to discover potential startup candidates for investment, do a deep-dive into the science & technology powering those startups, conduct market/industry analysis, and add value to the existing portfolio startups of UTEC in Japan and overseas. This internship will offer you a unique peek into the role of a VC that involves providing holistic support to startups in the aspects of strategy, science and technology, business development, accounting, legal, and intellectual property.
Eligibility

・Students enrolled in a Japanese university in a Bachelor's 4-year/Master's/PhD program, scheduled to graduate after March 2020.
・We are an equal employment opportunity provider and we welcome applicants from all nationalities, grade and major.
Preferred Skills

(Meeting atleast one of the following criteria)
(1) Cutting-edge research and analytical skills on up-and-coming industry trends in the fields of biotechnology, engineering, chemistry, IT (technological trend analysis by market research using Web of Science, Pubmed, etc)., Market analysis (M&A trends / licensing & IP trends / regulatory trends/ market size estimates, etc.)
(2) Programming skills for data science and statistical analysis (proficiency in programming languages such as Python / R, network analysis, text mining / web scraping, time series data analysis, machine learning implementations)
Number of open positions

About 5-10 people
Application deadline

11/22 (Friday) 12:00
Time and Duration of Internship

Expected at least once a week in the UTEC office for 2-3 months from January to March 2020. (We can be flexible about number of days and time according to your university schedule)
* The kick-off of the program is scheduled for the evening of January 14 (Tue).
* The schedule is subject to change.
Compensation

1,500 yen per hour
Transportation expenses
Work location

The University of Tokyo (Hongo): South Clinical Research Bldg. 3F, 7-3-1 Hongo, Bunkyo-ku, Tokyo 113-8485
How to apply

Please fill out the necessary information on the application site
https://forms.gle/XkATVYaikXeUoyHs5
.
Based on your application, we will shortlist the candidates. Only the shortlisted candidates will be contacted for further interview/s.