UTEC NEWS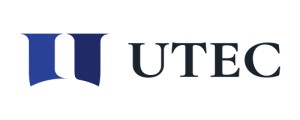 The University of Tokyo Edge Capital Partners ("UTEC") is pleased to announce the selection of seven startups / teams as winners of the "Grant Track" of UTEC Founders Program ("UFP"), an initiative to support seed-stage startups and teams preparing to start their own companies, using science and technology.
UFP is an initiative driven by UTEC's swift investment decision-making to turbocharge scaling-up of seed-stage science and technology. We had started accepting applications in May 2021 when our fifth fund was established. UFP consists of two tracks:"Equity Track", which invests up to 100 million yen(~$1 million)in seed-stage startups accepting applications year-round and "Grant Track", which offers business incubation support and up to 10 million yen(~$100K)as a grant to seed-stage startups and teams that are selected every six months. UFP aims to minimize the time spent on fundraising by startups and teams so that they can focus on the product and business. UTEC will offer multifaceted support for business growth including mentoring, HR support, professional services, workshops, networking, academic collaborations, and more to selected startups and innovators.
The following seven startups and teams were selected for the UFP Grant Track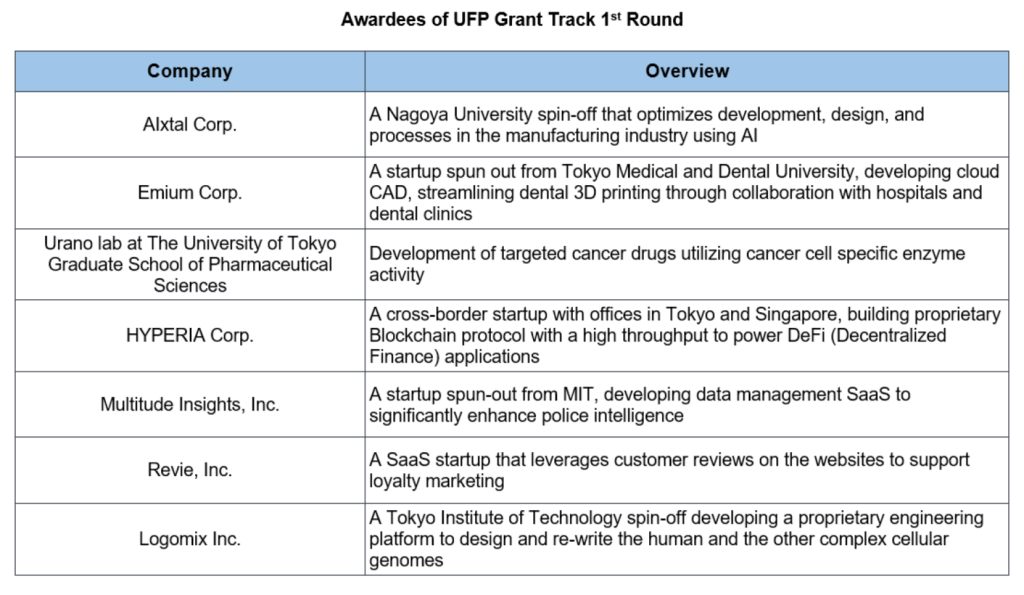 We will start accepting applications for the next round of "UFP Grant Track" in early 2022. The call for new applications will be officially announced on UTEC website (
https://www.ut-ec.co.jp/english/)
, UFP website (
https://ufp.jp/en/
) and UTEC's official social media accounts -UTEC LinkedIn (
https://www.linkedin.com/company/utec/
) and UTEC Twitter (@UTEC_global)
We are looking forward to receiving applications from startups and teams that are looking to scale globally while addressing issues of humankind with science and technology.
▼ About "UTEC Founders Program (UFP)"
Website:
https://ufp.jp/en/
How to apply: Apply through the form on the website with the application materials in the designated format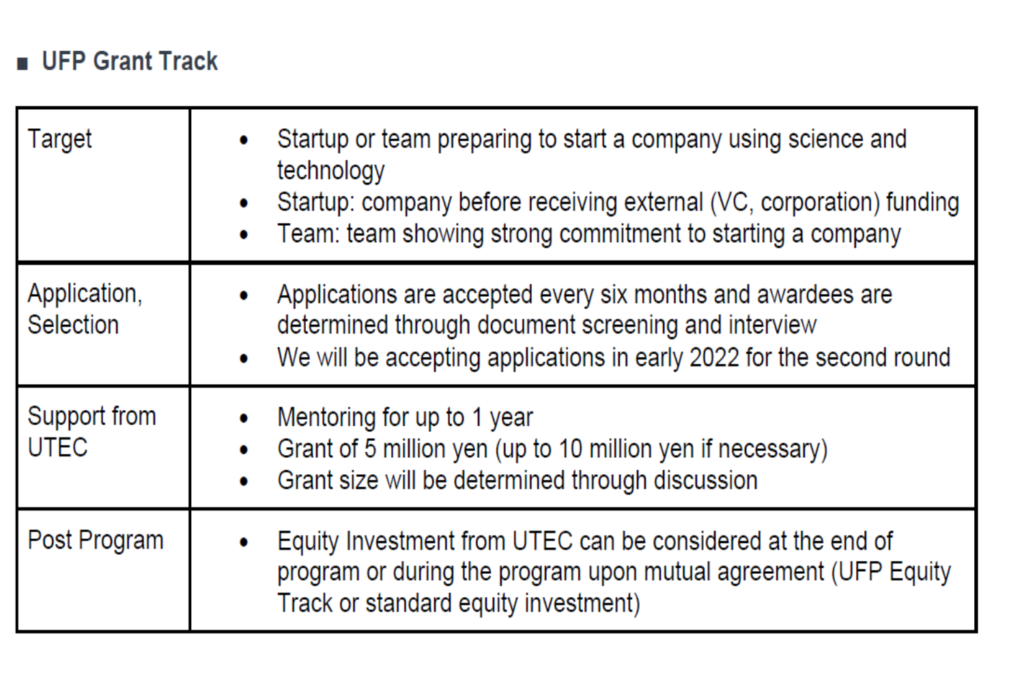 ▼ About our fifth fund – UTEC 5 Limited Partnership
Total fund size: over 30 Billion Yen
Establishment date: May 7, 2021
Duration: 10 years starting in 2021 (with the possibility of extension)
■ About UTEC
The University of Tokyo Edge Capital Partners is an independent VC fund associated with academic institutes such as The University of Tokyo, that invests in deep-tech startups that solve global issues of humankind using science & technology. We were founded in 2004, and have so far invested in over 120 Japanase and Global startups with a track record of 17 IPOs & 13 M&As.